Offering a wide range of Dainese clothing, helmets and accessories for motorcycle and mountainbike riders.
31 Old Market Street, Bristol, BS2 0HB. 0117 925 2366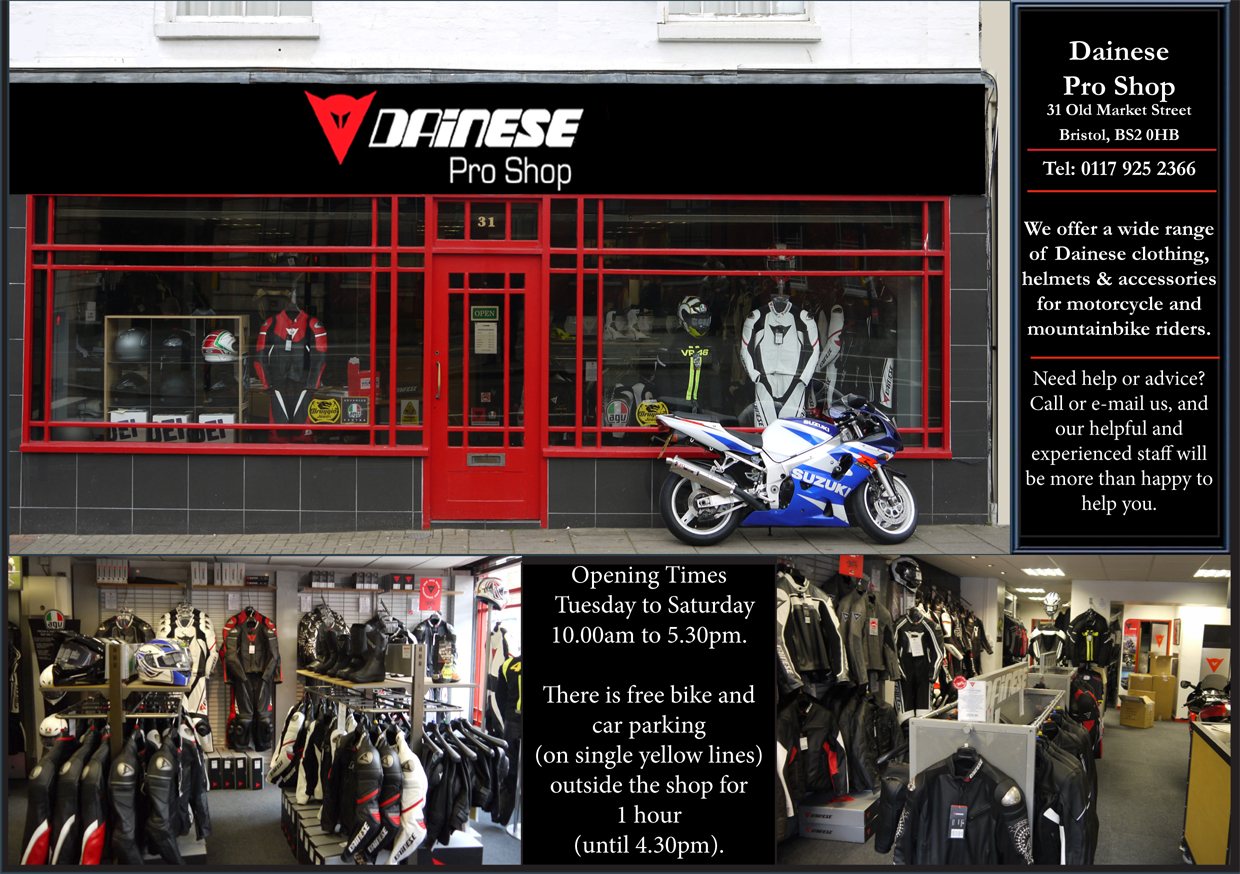 Our shop here in Bristol opened 10 years ago and is one of only 6 Dainese Pro Shops in the UK. We specialise in offering expert advice and take the time to guide you through the buying process, find the right items for your needs and fit our products perfectly to you.
Our product range covers all aspects of motorcycling, so whether you're planning a round the world adventure, want to be (or already are!) a track day hero or just want to get from A-B warm, dry and safe then we can cater for your needs.
Due to the Dainese process of technical and design development, new products are released throughout the year. Please keep checking back with us to see what the latest new products are.