L and M Property Lettings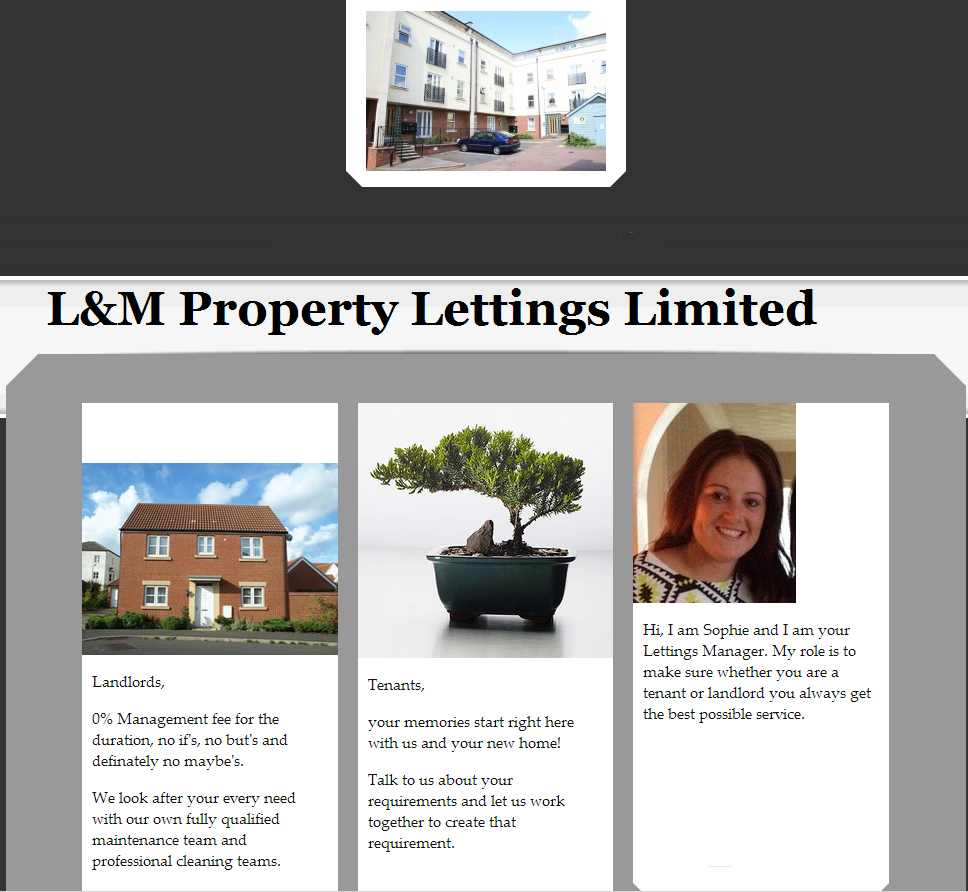 L&M Property Lettings: Managed service at a let only price!
L&M Property Lettings Limited's attention to service and detail is going to make us a leader in our field. With our attention to detail and obvious care in the area, we believe you need look no further for all your property needs.
With our price of £250.00 + vat for finding you your tenant, including credit checks, inventory, advertising your property and checking your tenant in to their new home. Unlike all other agents our work doesnt stop there, we will carry on looking after your property for the duration of the tenancy at no furter cost. Quarterly visits and our lettings manager acts as your tenants liason throughout their time in your property.
Other agents charge anything from 5 to 12 % for a managed service, we charge you nothing, 0% hard to believe? Why not ring us and find out the full facts, and sign us up.
Call Sophie on 01179536953 to discuss letting or Managing your property and how we will endeavour to find the perfect tenant for your property.
Within our group of companies we can cover all aspects of your every need, see our links to see what we mean.
Want to know more about our business and the services we provide? Learn more about our company's origins anddedicated team. Get detailed information on our solutions and services. We're looking forward to serving you!
L & M Property Lettings
22 West Street
Bristol
BS2 0BH
Phone: +44 117 9536953
E-mail: Sophie@lmlettings.co.uk
Opening Times
Monday 09:00-17:00
Tuesday 09:00-17:00
Wednesday 09:00-17:00
Thursday 09:00-17:00
Friday 09:00-17:00
Saturday Closed
Sunday Closed