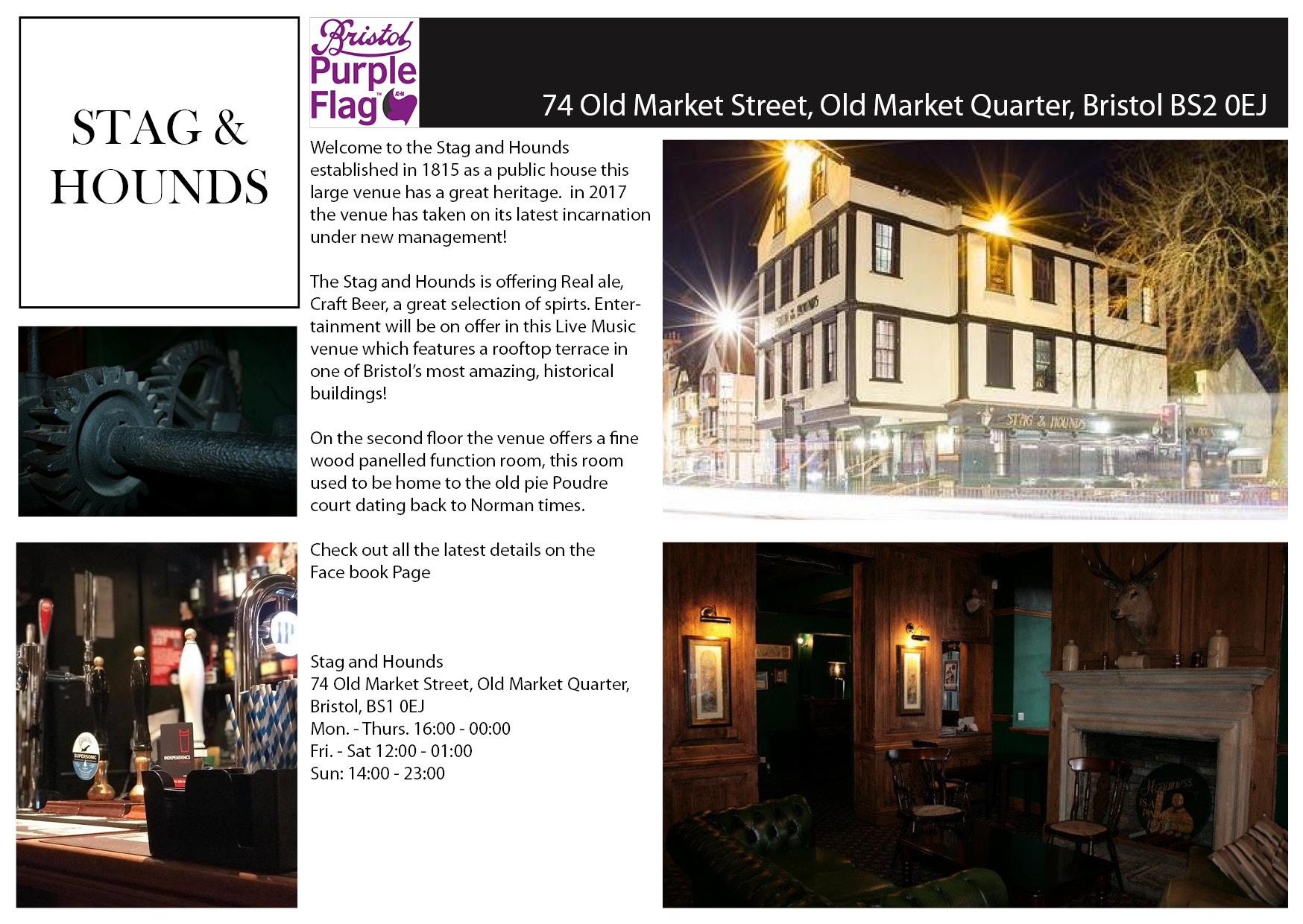 Welcome to the Stag and Hounds established in 1815 as a public house this large venue has a great heritage. in 2017 the venue has taken on its latest incarnation under new management!
The Stag and Hounds is offering Real ale, Craft Beer, a great selection of spirts. Entertainment will be on offer in this Live Music venue which features a rooftop terrace in one of Bristol's most amazing, historical buildings!
On the second floor the venue offers a fine wood panelled function room, this room used to be home to the old pie Poudre court dating back to Norman times.
Check out all the latest details on the Face book Page
Stag and Hounds
74 Old Market Street, Old Market Quarter,
Bristol, BS1 0EJ
Mon. – Thurs. 16:00 – 00:00
Fri. – Sat 12:00 – 01:00
Sun: 14:00 – 23:00
---